Cruise Ship Academy – CHSIA
Kontoships & Yachts comes in collaboration with Cruise Operations Management Shipboard Academy CHSIA.
CHSIA – Cruise Hospitality Shipboard Innovation Academy is a Cruise Ship School, a cruise ship training academy, as well as a Hospitality Training Center. Cruise Ship Jobs and Yacht Jobs placement upon successful completion of the training.
Mission
Kontoships cruise management and hospitality business experts, officially come in collaboration with the only academy worldwide that is dedicated exclusively in Cruise Ship Operations education and conducts training around the world onboard cruise ships and hospitality colleges. Our mission is to train and offer employment to the best talents in the cruise hospitality business so coming in a collaboration with Cruise Hospitality Shipboard Institute was the best thing to do!
Description
Cruise Ship Operations and Hospitality Management trainings with industry placement upon successful completion.
Trainings between 3-6 weeks followed by recruitment events from famous cruise lines and hotels and potential job placement.
Cruise Hospitality Shipboard Innovation Academy – CHSIA – together with Kontoships has had partnerships with SHML, Swiss Hospitality Management School in Switzerland and has offered tailored educational programs in Cruise Line Management and Cruise Hospitality Operations.
Do you want to work in the cruise business? Enroll with CHSIA and in just 4 weeks get the knowledge and connections you need in order to get a job on a Cruise Line.
________________________________________________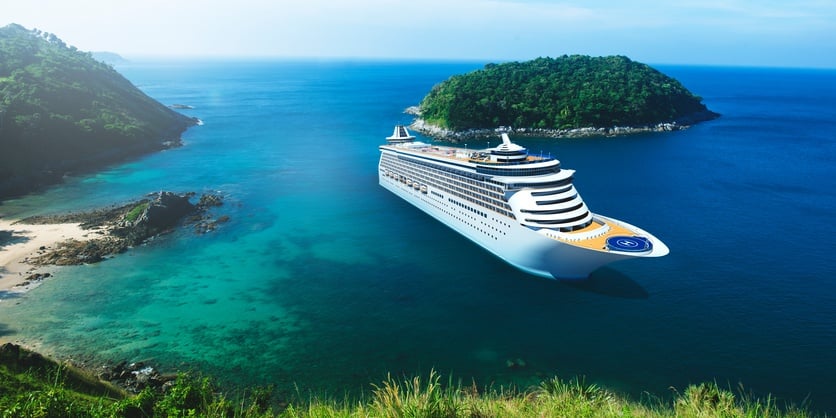 For those that can't travel onboard a cruise ship to do the course or leave their country and visit us in a hospitality college around the world, Kontoships and CHSI are conducting online certification courses for those that want to enhance their knowledge and become certified cruise experts.
Below are the programs offered in collaboration with Kontoships –
Far away and on a limited budget? Get certified with our Online Live Training Courses for Cruise Hospitality and Cruise Operations Management!
At the completion of the course you will be taking the Final Exam and according to your grade, we will promote you to Cruise Line Companies for employment.
Please click on the below links for more information about our online training courses.
We have 2 types of Online Courses:
For all the above courses you will be able to enroll freely and after successful enrollment one of our consultants will contact you in order to proceed for the fee payment and a tour of the virtual teaching platform.
No matter if you have a Hotel Management Education/Diploma, no matter if you have worked in 5 star hotels, working onboard a Cruise Ship is a completely different world…
Embark this exciting career today!